[:fr]
Appel à projets transnational entre l'Europe et l'Afrique sur l'agriculture et l'aquaculture durables et sur la sécurité alimentaire. (LEAP-Agri)
Dans le cadre de l'ERA-NET Cofund LEAP-Agri, l'ANR s'associe à 30 partenaires issus de 19 pays, pour lancer un appel à projets.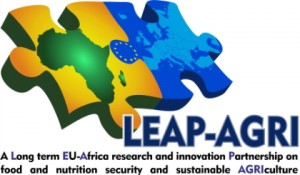 L'objectif est de soutenir des travaux de recherche collaborative euro-africains, basés sur les besoins du terrain, afin d'améliorer le secteur agricole et la sécurité alimentaire et nutritionnelle en Afrique.
L'appel à projets dispose d'un budget prévisionnel total s'élevant à 27,5 millions d'euros. 24 partenaires de 18 pays européens et associés (Allemagne, Belgique, Espagne, Finlande, France, Norvège, Pays Bas, Portugal, Turquie) et africains (Afrique du Sud, Algérie, Burkina Faso, Cameroun, Egypte, Ghana, Kenya, Sénégal, Ouganda), ainsi qu'un organisme international (CIHEAM), participent à cet appel.
Trois problématiques seront au cœur de cet appel à projets
Intensification de la production agricole durable, en relation avec les aspects sociaux, économiques et environnementaux, en incluant l'aquaculture ;
Nutrition et santé de la population en relation avec l'agriculture et les systèmes alimentaires ;
Accès à la nourriture, expansion et amélioration des marchés agricoles et du commerce, y compris la dynamique locale et territoriale.
Nature des consortia attendus

Les consortia devront associer un minimum de 4 équipes partenaires (organismes de recherche et autres structures selon les critères d'éligibilité des différentes agences de financement), provenant de deux pays africains et de deux pays européens participant à l'appel. Les équipes de pays ne participant pas à l'appel à projets pourront également être inclues au consortium sous réserve d'assurer leur propre financement.
En cas d'intérêt, n'hésitez pas à vous manifester auprès d'Institutions & Stratégies (contact@institutions-strategies.com), nous pouvons vous accompagner dans toutes vos démarches.
Le cabinet Institutions & Stratégies fonctionnera comme une véritable ressource externe pour assurer l'organisation et le management de projet.

A l'issue de cette démarche vous aurez un dossier complet, approfondi et orienté vers les attentes du bailleur de fond public.
[:en]
Transnational joint call for collaborative research proposals on food security, sustainable agriculture and aquaculture (LEAP-Agri)

Its objective is to develop scientifically based practical solutions in a research process to improve the agricultural sector and the African population food security and nutrition.
The Call will consider three main topics and applicants are asked to submit proposals for research projects developing solutions to take care of:

–              Sustainable agricultural production intensification, in relation with social, economic and environmental aspects, including aquaculture;

–              Population nutrition and health in relation with agriculture and food systems;

–              Access to food, expansion and improvement of agricultural markets and trade, including local and territorial dynamics.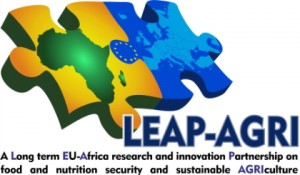 The proposals will invite consortia composed of at least four research organizations and/or private and public practitioners from the partner countries (two African and two European) to submit project proposals for research and innovation in the countries concerned and with an added value for the EU-AU partnership on food and nutrition security and sustainable agriculture. Requirements may differ between institutes/countries. The proposal development and execution should be driven by local demand and include an approach that contributes to enhancing impact.
If you interested you should act as soon as possible. Do you have a project? Do not hesitate to contact us! We can help you in every step of your project.
[:]