[:fr]
L'appel du programme spatial Galileo du pilier Primauté Industrielle 'Leadership in Enabling and Industrial Technologies – Space' a un lien avec le transport.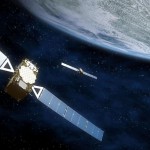 Cet appel comprend 4 topics et fera l'objet d'une évaluation en une étape.
 Galileo 1 – 2017 – Applications EGNSS Transport;
 Galileo 2 – 2017 – Applications Mass Market EGNSS;
 Galileo 3 – 2017 – Applications EGNSS professionnels;
 Galileo 4-2017 – EGNSS Sensibilisation et renforcement des capacités.
Date d'ouverture : 8 novembre 2016
Date de clôture : 01 mars 2017
Budget disponible : 33 000 000 euros
Le système global européen de navigation par satellite (EGNSS) englobe :
le système de navigation par satellite dans le cadre du programme Galileo : fournir des informations sur la position, navigation et services de datation

le système européen de navigation par recouvrement géostationnaire (EGNOS) : améliorer la précision et fournir des informations sur la fiabilité du système GPS
En cas d'intérêt, n'hésitez pas à vous manifester auprès d'Institutions & Stratégies (contact@institutions-strategies.com), nous pouvons vous accompagner dans toutes vos démarches, y compris le montage du consortium (trouver, contacter des partenaires).
Nous vous proposons de vous aider à bâtir un consortium solide en réalisant les tâches suivantes:
Examen des aspects juridiques et financiers de l'environnement des projets.
Audits PI pour aider à la mise en place d'une stratégie intégrant la PI ou la préparation d'accords de consortium.
Accompagnement dans la mise en place d'une stratégie de PI et évaluation des enjeux de la PI.
Elaboration du modèle de gouvernance du consortium
Assistance pour répondre aux exigences posées par des éventuels bailleurs de fonds public en matière de Propriété Intellectuelle/Industrielle (exploitation des résultats)
Elaboration de cahiers des charges
Recherches d'Informations Stratégiques et Concurrentielles : antériorité de brevets réalisés
[:en]
The European Global Navigation Satellite System (EGNSS) encompasses the satellite navigation system established under the Galileo programme and the European Geostationary Overlay System (EGNOS).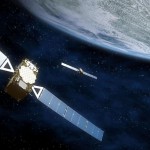 This call includes four topics and will be evaluated in one step.
Galileo 1 – 2017 – EGNSS Transport Applications;
Galileo 2 – 2017 – EGNSS Mass Market Applications;
Galileo 3 – 2017 – EGNSS Professional Applications;
Galileo 4 – 2017 – EGNSS Awareness raising and capacity building.
Opening Date: November 8, 2016
Closing Date: March 1, 2017
Available Budget: 33 million euros
If you interested you should act as soon as possible. Do you have a project? Do not hesitate to contact us! We can help you in every step of your project, including build a consortium (find and contact partners).
We'll help you build a strong consortium by performing the following tasks:
Analysis of the legal and financial aspects of the project environment.
IP Audits to help the development of a strategy integrating IP and preparation of consortium agreements.
Support for the establishment of an IP strategy and valuation of IP issues.
Development of the consortium's governance model
 Assistance to meet the requirements of potential public donors on Intellectual Property (results exploitation)
Development of specifications
 Research of strategic and competitive information: Patent searches
[:]