[:fr]
Ouverture : 04.10.2016
Clôture : étape 1 le 14.02.2017
Budget : 69,5 millions
Demande d'aide par projet : de 12 à 18 millions d'euros – Action innovation.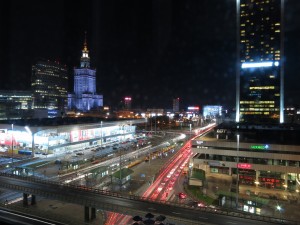 L'objectif de l'appel à projets est de développer, de tester et de déployer des solutions réplicables, équilibrées et intégrées dans les secteurs de l'énergie, des transports et des télécommunications par un partenariat entre pouvoirs locaux, universités et industries. Ces solutions doivent être à l'intersection des 3 secteurs, être proche du marché mais ne pas pouvoir être commercialisé du fait de risques trop élevés.
Il s'agit de projets de démonstration de grande ampleur de solutions intégrant tous les domaines suivants :

– des bâtiments et maisons « smarts » dans de larges quartiers résidentiels (nouveaux ou anciens) à

consommation d'énergie nulle ou basse

– un réseau (d'énergie) intelligent

– le stockage de l'énergie

– des plateformes informatiques ouvertes (open data) de dernière génération

– l'électro-mobilité et notamment l'intégration de système de charge intelligent dans le réseau d'énergie
Cet appel s'adresse aux:

Coordinateurs de projets;

Partenaires à la recherche d'un coordinateur;

Partenaires proposant leurs compétences;

Entreprises/PME;

Universités et organismes de recherche;

Associations
En cas d'intérêt, n'hésitez pas à vous manifester auprès d'Institutions & Stratégies (contact@institutions-strategies.com), nous pouvons vous accompagner dans toutes vos démarches, y compris le montage du consortium (trouver, contacter des partenaires).
Nous vous proposons de vous aider à bâtir un consortium solide en réalisant les tâches suivantes:

Examen des aspects juridiques et financiers de l'environnement des projets.

Audits PI pour aider à la mise en place d'une stratégie intégrant la PI ou la préparation d'accords de consortium.

Accompagnement dans la mise en place d'une stratégie de PI et évaluation des enjeux de la PI.

Elaboration du modèle de gouvernance du consortium

Assistance pour répondre aux exigences posées par des éventuels bailleurs de fonds public en matière de Propriété Intellectuelle/Industrielle (exploitation des résultats)

Elaboration de cahiers des charges

Recherches d'Informations Stratégiques et Concurrentielles : antériorité de brevets
[:en]
Opening: 04/10/2016
Closing date: step 1  14/02/2017
Budget: 69.5 million
Budget by project application: from 12 to 18 million euros – innovation Action.

Specific Challenge:

To demonstrate solutions at district scale integrating smart homes and buildings, smart grids (electricity, district heating, telecom, water, etc.), energy storage, electric vehicles and smart charging infrastructures as well as latest generation ICT platforms which must be based on open specifications. This should be accompanied by energy efficiency measures and the use of very high shares of renewables at the level of districts. The goal is to facilitate a successful transformation towards intelligent, user-driven and demand-oriented city infrastructures and services.
This call is addressed to:

project coordinators;

Partners looking for a coordinator;

Partners offering their skills;

Companies / SMEs;

Universities and research organizations;

Associations
This call for proposals focuses on:

Energy efficiency;

Low-carbon;

Smart Cities and Communities;

Recycling;

Water;

Sustainable economy
If you interested you should act as soon as possible. Do you have a project? Do not hesitate to contact us! We can help you in every step of your project, including build a consortium (find and contact partners).
We'll help you build a strong consortium by performing the following tasks:

Analysis of the legal and financial aspects of the project environment.

IP Audits to help the development of a strategy integrating IP and preparation of consortium agreements.

Support for the establishment of an IP strategy and valuation of IP issues.

Development of the consortium's governance model

Assistance to meet the requirements of potential public donors on Intellectual Property (results exploitation)

Development of specifications

Research of strategic and competitive information: Patent searches
[:]