[:fr]
La Commission européenne a lancé les appels à propositions 2016 de COSME, programme de l'Union européenne pour la compétitivité des entreprises et des PME.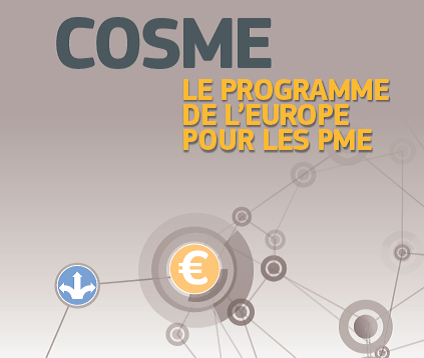 Avec un budget d'environ 270 millions d'euros, ces 28 appels concernent quatre grands volets du programme COSME :
faciliter l'accès des PME aux financements (167 millions d'euros) ;
développer l'accès aux marchés à l'intérieur et à l'extérieur de l'UE (52 millions d'euros) ;
améliorer les conditions cadres pour les entreprises (38 millions d'euros) ;

promouvoir l'entrepreneuriat et la culture entrepreunariale (13 millions d'euros).
Contexte

COSME, le programme pour la compétitivité des entreprises et des PME, est doté d'un budget de 2,3 milliards d'euros pour la période 2014-2020, dont 60% alimentent des mécanismes d'ingénierie financière. Il a pour but de renforcer la compétitivité et le développement durable des entreprises européennes, d'encourager une culture d'entreprise et de promouvoir la création et la croissance des PME.
En cas d'intérêt, n'hésitez pas à vous manifester auprès d'Institutions & Stratégies, nous pouvons vous accompagner dans toutes vos démarches, y compris le montage du consortium (trouver, contacter des partenaires).
Source: Ile-de-France[:en]
The European Commission has published the 2016 calls for proposals for COSME, the EU program for the Competitiveness of Enterprises and SMEs.
With a budget of about 270 million, 28 calls will cover the following main areas:
facilitate access to finance for SMEs (EUR 167 million);
expand access to markets inside and outside the EU (€ 52 million);
improve the framework conditions for business (€ 38 million);
• promote entrepreneurship and entrepreneurial culture (€ 13 million).
Background

COSME is the EU programme for the Competitiveness of Enterprises and Small and Medium-sized Enterprises running from 2014 – 2020 with a planned budget of EUR 2.3 billion.

SMEs are the backbone of Europe's economy, providing 85% of all new jobs. The European Commission aims to promote entrepreneurship and improve the business environment for SMEs to allow them to realise their full potential in today's global economy.
Do you have a project? Do not hesitate to contact us! We can help you in every step of your project, including build a consortium (find and contact partners).
[:]